chiboa_na_daima
shortly after Christmas. My kids just had to help me open everything!
This is the box before I dug into it! Those popcorn things are still all over my apartment...they don't go away!!
She drew me an awesome picture of Bloo and Cheese! My kids took it and it now hangs in their bedroom! They loved it!
Purple fuzzy stocking! So awesome!
All the goodies from inside the stocking! Chocolate Tigger, Pooh, Piglet, and Eeyores...these were delicious!!! Cardboard Princesses to color, totally cool socks ( i so almost bought those same socks for my daughter at Christmas!) , and a really awesome purple and black scarf! I love this thing! And the 12 teas of Christmas...I've only tried the cranberry but i love all of them! they sound so yummy!
And, last, but CERTAINLY not least....my all time favorite part! The Chicago Cubs ornament! I squealed so loud my husband thought something was wrong with one of the kids! I adore this ornament!!! Thank you sooo sooo sooo much!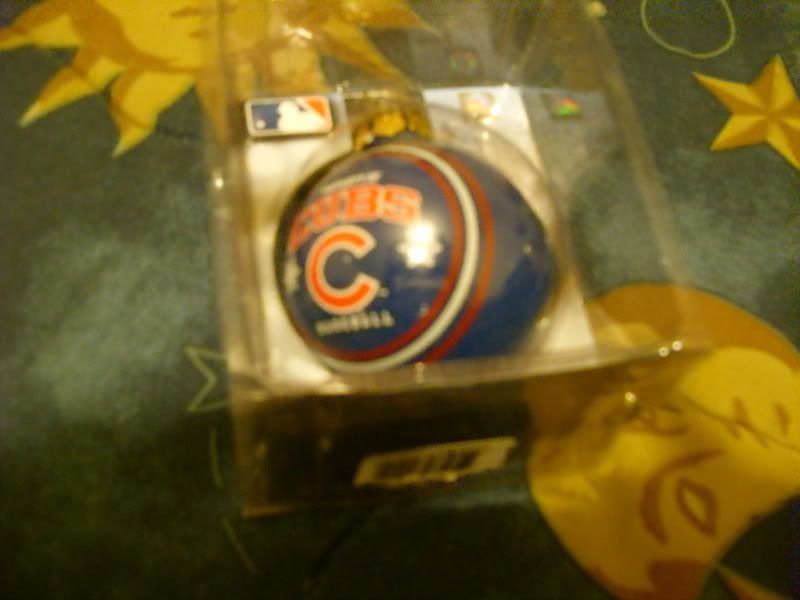 My son was jumping on the bed so every time i tried to take the picture, it turned out blurry! Thank you so much for this totally awesome package! It really made my day!
I got a totally awesome package from
Current Mood:

sleepy